Producing in Vietnam
We have been lucky to find a group of young entrepreneurs who think alike and understands the importance of quality control, workmanship, work atmosphere and respect for the employees.
Our factory in Vietnam is staffed with young skilled artisans who have learned the art they employ under some of the great artisans in asia.
All our products are produced by our skilled artisan friends in Vietnam, and all our products goes through a lengthy development phase with them as co-pilots.
We have a trusted overseer at the factory who takes care of the quality and the environment in which the work is produced, safe & inspiring is the keywords we aim for, off-course Vietnam is not the same as a Parisian factory with workers busy stitching Chinese parts together to allow them to put a Made in France label on them (yes we were surprised too).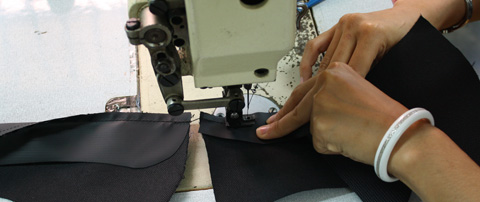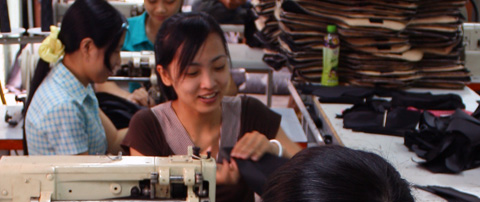 When we say full disclosure we mean it
Here are some images from our factory, on the images the Naturalwoven sleeve is currently being produced